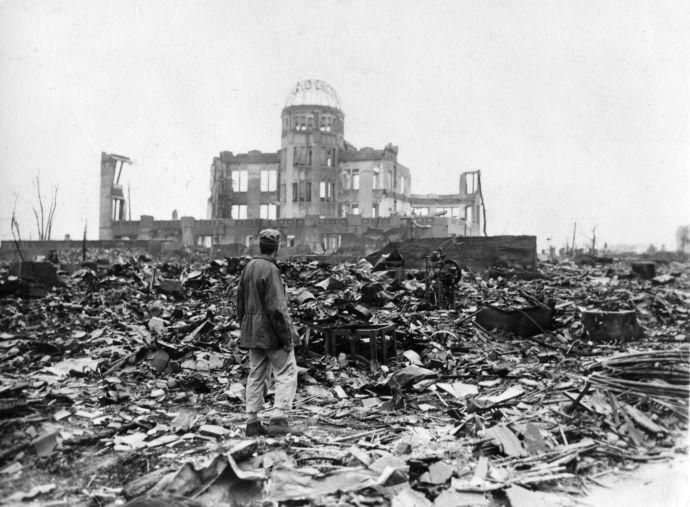 Events in history which involve mass killings and destruction always elicit calls along the lines of 'never again' when these events are recalled on anniversary days. Today is the 70th anniversary of when America dropped an atomic bomb on Hiroshima which destroyed five square miles of the city and killed between 90,000 to 166,000 people. Peace movements have been vocal in their condemnation of nuclear capability and have called for disarmament. There is more than enough evidence of Hiroshima to show leaders and policy makers and the global population the destruction that nuclear weapons can cause so why then is the world still facing a growing threat of nuclear conflict?
Russia spends more than a third of its defence budget on nuclear weapons. China is increasing its stockpile. Pakistan is buying battlefield nuclear weapons. North Korea, it is alleged, has 10 nuclear warheads. The question is not about which country has a bigger nuclear stockpile but, increasingly, becomes one about which country will push the button first?
Six years ago President Obama spoke about the dangers of the world becoming complacent about nuclear weapons. Today is a good reminder of why we cannot be complacent.