Feminist Mothering is a little known concept in the UK. It is recognised as a mainstream concept in USA and Canada but has not fully been realised in the UK even though mothers everyday are living testimonies to the practice of feminist mothering. We mother in ways that are raising our children, both sons and daughters, to recognise the individuality and agency of mothers. Yet, we do not have a name for this lived experience of mothering.
For these reasons I feel honoured and privileged to be holding a workshop on Feminist Mothering as part of the very popular Spark Festival which is held annually. The Spark is a series of community-based creative, informative, practical and exploratory workshops and activities taking place over July and August. I will be holding a workshop in Waterloo, Central London, on 16 July from 1.30 to 3.30pm on Feminist Mothering.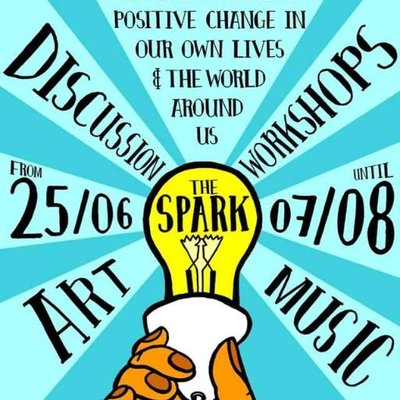 I propose to split the 2 hours into 3 sessions which will explore the
dimensions of Feminist Mothering:
First session 1. 30 to 2pm – Are you a feminist mother? This session will explore the ideology and practice of feminist mothering. As an example, is the sanctity of motherhood by society helpful to mothers in practice?
Second session 2 to 2.30pm – We will explore the social construction and politicization of motherhood. As an example, is breastfeeding in public a human right? Which political decisions do you think have caused grievous social injustice to mothers in the UK?
Third session 2.30 to 3pm – Mother Blame. Does it tick you off that mothers are blamed for everything that goes wrong? Does it take a village to raise a child or is child rearing an individual act conducted in the domestic sphere?
Conclude by eating chocolate and discussing how we can take our thoughts forward.
I look forward to seeing you and having a lively discussion with you on your thoughts and experiences. Motherhood is a subjective experience so come along and share your experiences.